Libri per bimbi in italiano / Children's books in Italian
Caro piccino mio,
Come mi piace la casa editrice Topipittori! I love this publisher!
Questo e' un regalo della mia carissima amica P.: un viaggio bellissimo e dolcissimo che ti ho letto in ogni momento della giornata.

This is a gift from my beloved friend P.: a beautiful

and sweet travel that I read out loud to you in every given moment of the day.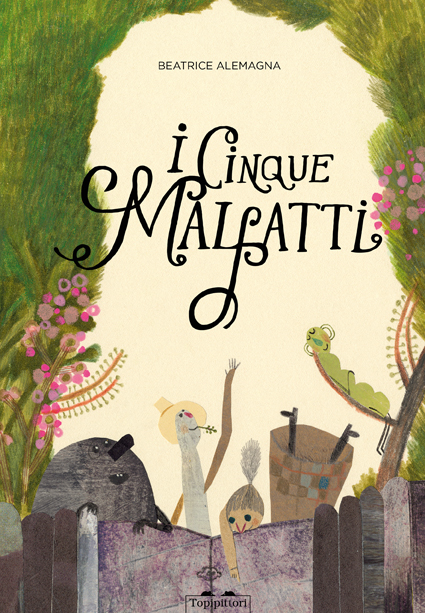 | | |
| --- | --- |
| Questo invece l'ho letto l'altra mattina in libreria e penso che lo regalero' a qualcuno dei bimbi belli della mia vita. Ognuno di noi in fondo e' a sua maniera imperfetto ed eppure ha delle qualita' speciali che lo rendono in qualche modo adorabile. | I have read this the other day in the bookshop and I believe I will get it for one of the beautiful children that enliven my life. Everyone is imperfect, in her own special way, and yet possesses certain finest qualities that make her adorable, somehow. |
| | |
| --- | --- |
| Ho preso questo per A. per il suo settimo compleanno! Chissa' se gli piacera', e' una delicate e profonda esplorazione del nostro prossimo e, in contrapposizione, di noi stessi. | This is my gift to A., for his seventh birthday, I hope he will like it: it is a delicate and profound exploration of the others and conversely about ourselves. |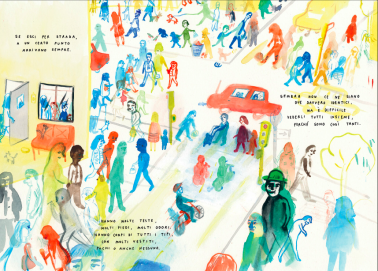 Tutti i diritti appartengono ai rispettivi titolari. Sono solo un'ammiratrice della loro meravigliosa arte ed una umile lettrice dei loro libri. Spero non dispiaccia a nessuno trovare queste immagini qui, ma casomai mi farete sapere. | All the rights belong to the respective owners. I am only an admirer of their wonderful art and a humble reader of their books. I hope nobody minds to find here these pictures, but just in case let me know.